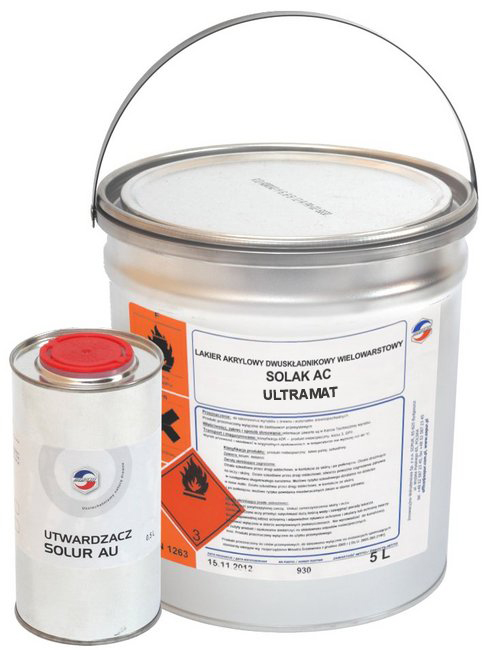 Description
Solak AC ULTRAMAT is highly specialised multilayer acrylic lacquer with two active ingredients based on acrylic resin and ancillary substances. The new formula allows to obtain an interesting, velvet finish with the look of raw, unfinished wood. It creates a hard coat with high chemical and mechanical resistance. The product is fully resistant to UV light so there is no risk that the coat will become yellow.
Innowacyjno – Wdrożeniowa Spółka z o.o. SOPUR
Ul. J. Hechlińskiego 19
85-825 Bydgoszcz
NIP PL554-023-61-86., Numer KRS: 0000139132 Sąd Rejonowy w Bydgoszczy , XII Wydział Gospodarczy Krajowego Rejestru Sądwego Kapitał Zakładowy w wysokości 1.086.000 w całości wpłacony.